Transguard Employees Go for Gold at the Transguard Olympics
Over 300 employees faced off during the company's bi-annual athletic event of cricket, football, badminton and table tennis competitions The spirit of good sportsmanship reigned supreme over the weekend on Friday, 26 July as over 300 Transguard employees took to an Al Quoz sports arena for the company's biannual athletic event, the Transguard Olympics. Teams comprised of staff from across the entire business faced off throughout the day for intense matches of cricket, football, badminton and table tennis. "With our people are at the heart of everything we do at Transguard, we wanted to put together an event for our employees to play their favourite sports, bond with fellow colleagues, compete for prizes and most importantly have fun," said Greg Ward, Transguard's Managing Director. "As part of our overall Corporate Social Responsibility initiative, the Transguard Olympics event is one of the most highly anticipated activities on our calendar and has really flourished since the first event in 2016. As of today, we've seen a total of more than 2,000 staff compete in this event, including site-based employees and senior management." Winning teams took home impressive prize bags, including headphones, Bluetooth speakers, mugs and branded bags, with the victorious cricket and football teams scoring trophies and brand-new kits for each player. There was also a raffle with impressive prizes including a flat-screen TV and a mobile phone. With more than 250 CSR activities scheduled per month across all Transguard accommodations, the company has made it a priority to offer a wide range of activities to its site-based staff: Movie nights, concerts, craft nights, national day celebrations, carnivals, educational programmes, health check-ups and league sports are just a small sample of the very full event calendar organised by the company's in-house Corporate Social Responsibility team.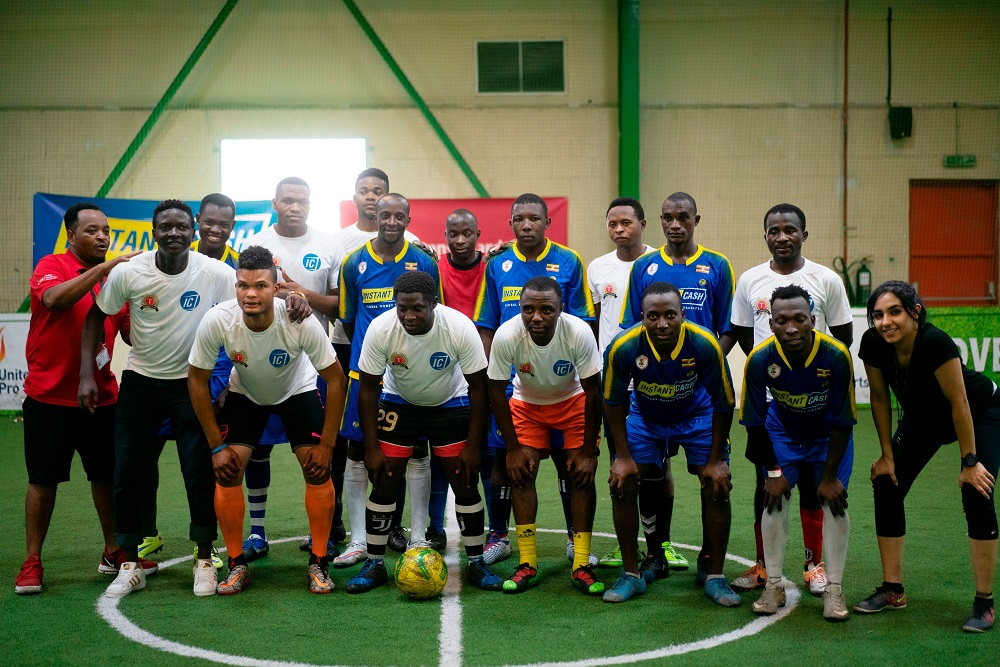 Transguard's Sonapur Warriors celebrate with Managing Director Greg Ward (centre) after winning the Cricket tournament.