CASH SERVICES
Cash in Transit
With more than 500 purpose-built vehicles and a 24/7 state-of-the-art Command Centre, Transguard Cash Services is the largest cash management provider in the UAE. Through our Command Centre and fully automated 'Trans Track' system, we ensure that all vehicles and their contents are fully monitored in real-time, making us the most secure and reliable cash management service provider in the UAE.
Cash Service
End-to-End Cash Management
We undertake the complete end-to-end management of ATM (automated teller machines) /CDM (cash deposit machines), which includes the supply of ATM/CDM hardware and software solutions, managed services, 24/7 incident and helpdesk management, ATM monitoring, site identification and preparation, cash management, reconciliation and cash optimisation. We successfully launched self-service terminals into non-branch locations such as airports, hotels, restaurants, convenience stores and shopping malls, allowing customers to avail banking services outside banking hours.
CASH SERVICES
Cash Management Centre
Transguard manages over 97% of the country's total cash volume. With a proven track record of cash recycling within the shortest turn-around time, our cash management centres are highly advanced and are equipped with high-speed sorting machines capable of processing 9 million bank notes per day.
Cash Service
Transguard Cash Deposit Centre
Transguard is the only company in the UAE to offer bulk Cash Deposit Centres (CDC). Its main aim is to reduce high cash volume transactions and customer footfall at bank branches. Transguard utilises the time gap between the branch closing and opening hours by optimising the turn-around time for processing cash, improving operational efficiency, and eliminating overnight holding of cash by customers.
CASH SERVICES
ICCS Cheque Scanning
Transguard Cash Services has devised its Cheque Processing Services on Image Cheque Clearing System (ICCS) protocol for banks, with the aim of reducing the time for the transfer and crediting of funds, as well as minimising workload for back-end operations. This service saves time by utilising the non-operational hours at the branch to process all cheque reports as per ICCS protocol for banks. These reports are then directly uploaded into the bank's ICCS network for the first clearance of the day.
CASH SERVICES
Smart Cash Deposit Machine
Transguard Cash Services offers Smart Cash Deposit Machine with multiple cash deposit options, eliminating the risk of losses due to discrepancies and counterfeits. Transguard's Smart Cash Deposit Machines offer reliability and efficiency. They minimise theft, optimise processes and save time along with providing instant credit to your bank account.
CASH SERVICES
Transguard Command Centre
Our 24/7 state-of-the-art Command Centre manages over 6000 ATMs, CDMs and SCDMs with Real-Time Cash and Incident Management. We provide Helpdesk Management, Vehicle Monitoring, CCTV Surveillance, Cash Optimisation, Vendor Management and Dispatch Management, which offer complete operational transparency to our customers.
About
Our
Approach
Our experienced team of consultants and project managers provide advice and logistical support on estate planning for your ATM fleet, from advising on locations for new ATMs to undertaking civil and logistical work. We combine cutting edge cash services technologies and processes ensuring the highest level of customer service and satisfaction.
FACILITIES
Our
Facilities
We offer a diverse range of cash services, including Cash in Transit, Cash Deposit Centres and Cash Processing.
State-of-the-art Cash Centre
Cash Deposit Centre
Smart Cash Deposit Machine
High Security Vaults
Hi-Tech Command and Control Centre
International Standard Security Systems
Dedicated Customer Service Department
450+ Vehicle Fleet
Electronic Vehicle Tracking
DELIVER
What We
Deliver
We provide a fully integrated approach and our strategy is entirely customer focused. We work continuously to deliver best services practices which are crucial to the success of our clients' business needs.
Since 2018, Transguard Cash has won several accolades for its commitment toorganisational excellence and for demonstrating continuous improvement in its efforts to remain a market leader. Transguard Cash has been recognised by leading awarding bodies in the UAE for its top performances in business, innovation, and customer excellence, which contribute to the sustainable economic development of the UAE and GCC region.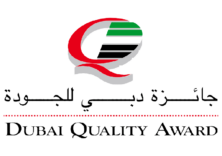 The Dubai Quality Award in 2018
Honours companies for their outstanding commitment to continuous improvement, business excellence and quality management.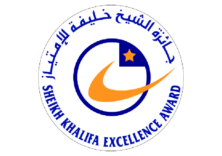 The Sheikh Khalifa Excellence Award in 2018 – Gold Category
Presented to organisations that demonstrate tangible sustained improvement.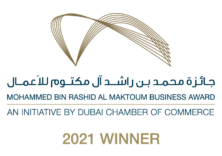 Mohammed Bin Rashid Al Maktoum (MRM) Business Award in 2021
Recognises the success of those who are proven to be leaders in their respective business industry.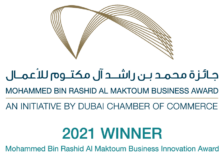 Mohammed Bin Rashid Al Maktoum (MRM) Business Innovation Award in 2021
Recognises the success of those who are proven to be leaders in the realm of innovation and whose outstanding achievements in innovation contribute to the development of their economies.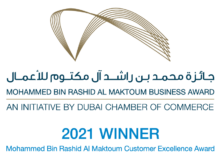 Mohammed Bin Rashid Al Maktoum (MRM) Customer Excellence Award in 2021
Recognises the outstanding efforts of companies that deliver exceptional customer experience at all levels and have a proven customer-centric approach to success.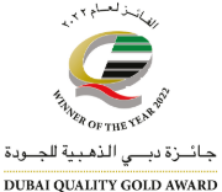 Dubai Quality Gold Award (DQG)
Reserved for past winners of Dubai Quality Award (DQA), this award recognises companies that are committed to continuous improvement and business excellence.
DOWNLOADS
Available
Downloads
The below files are available for download
Choose your file:
Download