Transguard Group Showcases Explosive Detection Dogs and Virtual Reality Solutions at AVSEC
As the leading Security company in the country, it was fitting that Transguard Group showcased the most talked-about innovations and applications of technology during this week's AVSEC Global symposium, which was held from September 22 to 24th at the JW Marriott Marquis, Dubai.
"AVSEC Global brings together aviation security leaders from across the world under one roof to discuss security, new technologies and strategies, and Transguard's marketing-leading approach to security is precisely aligned with the needs of industry leaders," said Greg Ward, Managing Director of Transguard Group.
A highlight of the symposium's workshops was a presentation by Bryce Jacobs, K9 Programme Manager of Transguard Group on Explosive Detection Dogs (EDDs) in Aviation. His speech concluded with a live demonstration of Transguard's K9 unit demonstrating the efficiency of EDDs.
As an impressive finale to the three-day conference, Transguard Group hosted delegates on a tour at the brand new 68-seat Command Centre in its headquarters. One of the most advanced Command Centres in the region, the facility has its own dedicated data centre with failover and a bespoke crisis management room.
"In addition to showcasing Transguard's K9 unit, Transguard's systems integration and aviation security consultancy capabilities were another big focus at this year's AVSEC Global," said Tim Mundell, Chief Security Officer, Transguard Group. "Presenting these services at the symposium and hosting a tour of our Command Centre reaffirms our position as the industry leader in these fields, and we're proud to be a part of this significant discussion that is helping the region lead the way in new technology and strategies in aviation security."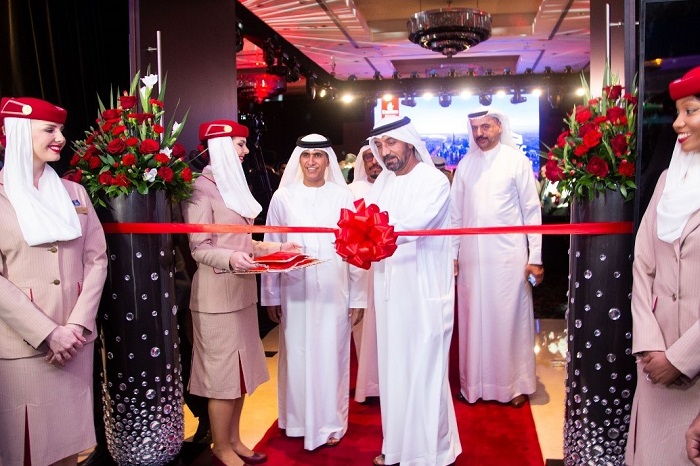 Caption: His Highness Sheikh Ahmed bin Saeed Al Maktoum began the three-day aviation security event with a ribbon cutting ceremony.